"When it comes down to it, it really is the little things that count most."
- ROBERT CHEEKE

Even though it might seem that everyone is happy, everyone is achieving their goals, everyone is living their dream life, the fact is that every single one of us goes through all the different seasons of life. And during the times when we are feeling down and out, it is usually not the big but the small things that can help us get up and about.

The Little Book of Good Things! encourages us to re-envision moments of brokenness, isolation, and hurt as experiences of growth, fulfillment, and hope. It presents a collection of beautiful and minimal doodles along with an accompanying narrative that is sure to touch the heart of people of all ages. The author, Bhavya Doshi, understands the universality of art and harnesses its immense power to highlight:
Every season serves a purpose
The light of dawn will always find you
The universe always has your back
So, whenever you are feeling low or just need a sprinkle of warmth and motivation there is a page for you. This inspiring little book will help you recognise and rediscover the joy and magic hidden in the little things which we tend to forget in the hustle-bustle of life. After all, it is the little things that make the bigger picture a whole lot more beautiful!
Share
How to use

When you need an answer from univese, sit back, relax and open a random page of the book.

Read the page and you will have a message from the universe 🌈
Shipping

Normal: 4-5 Days Standard Shipping.
View full details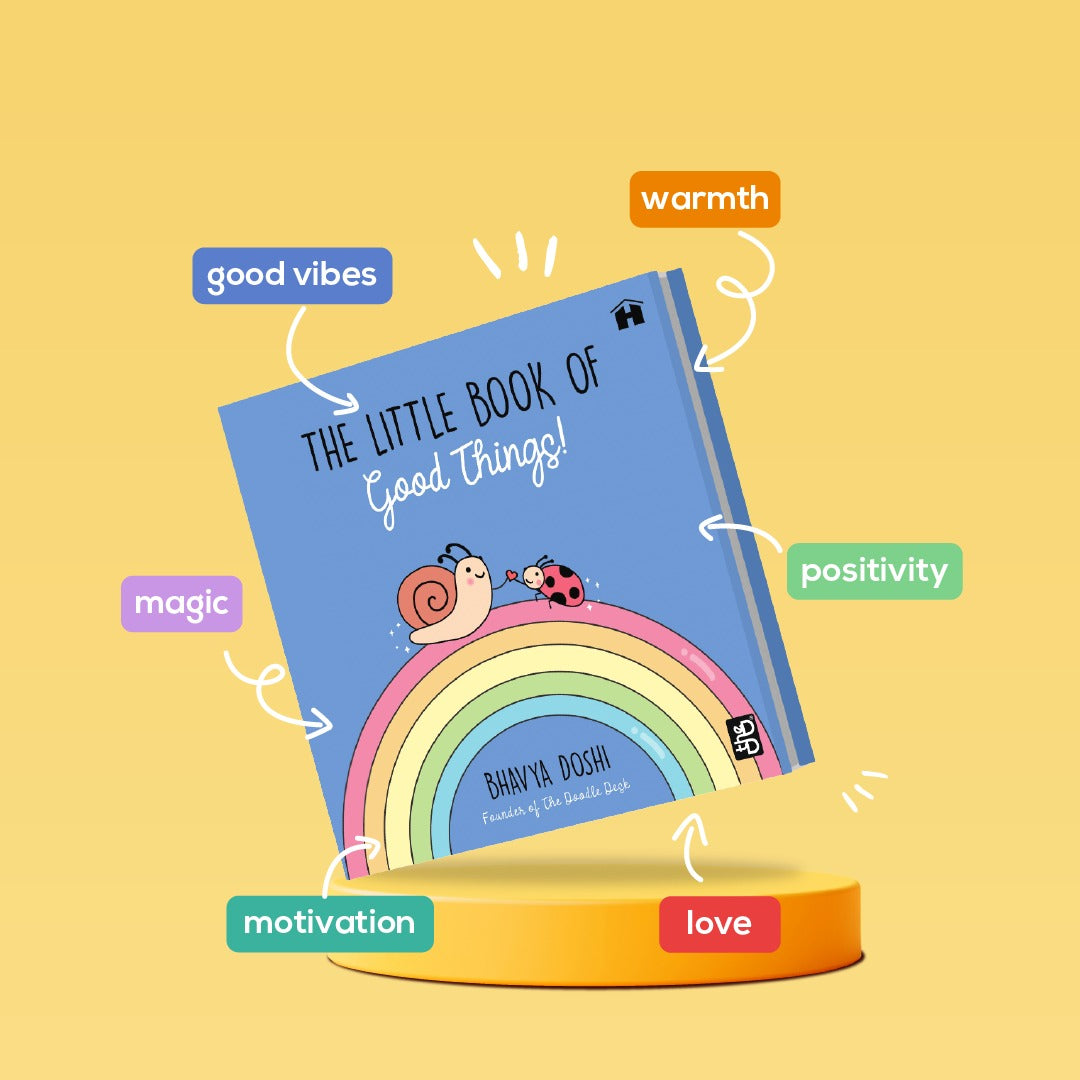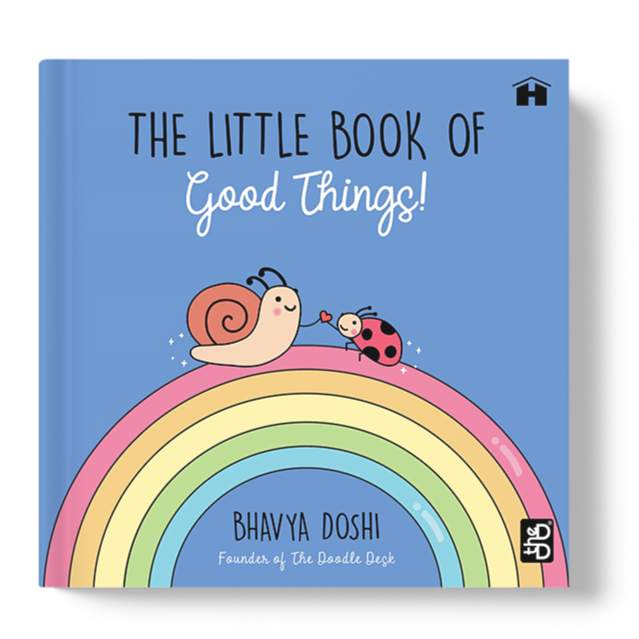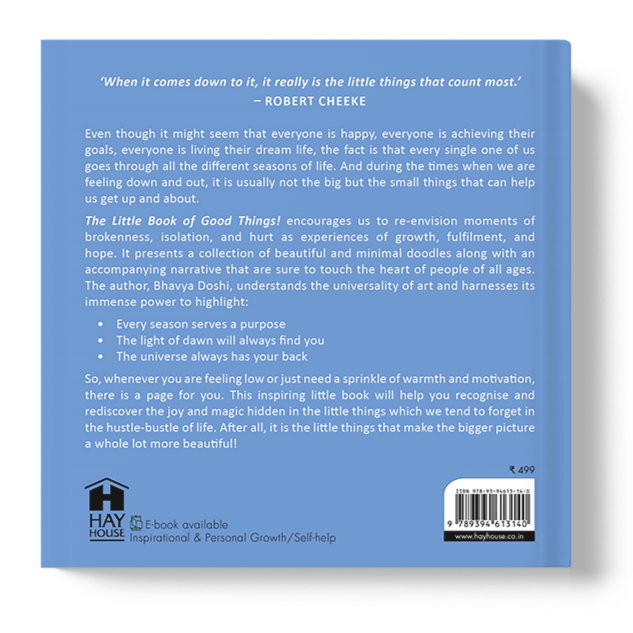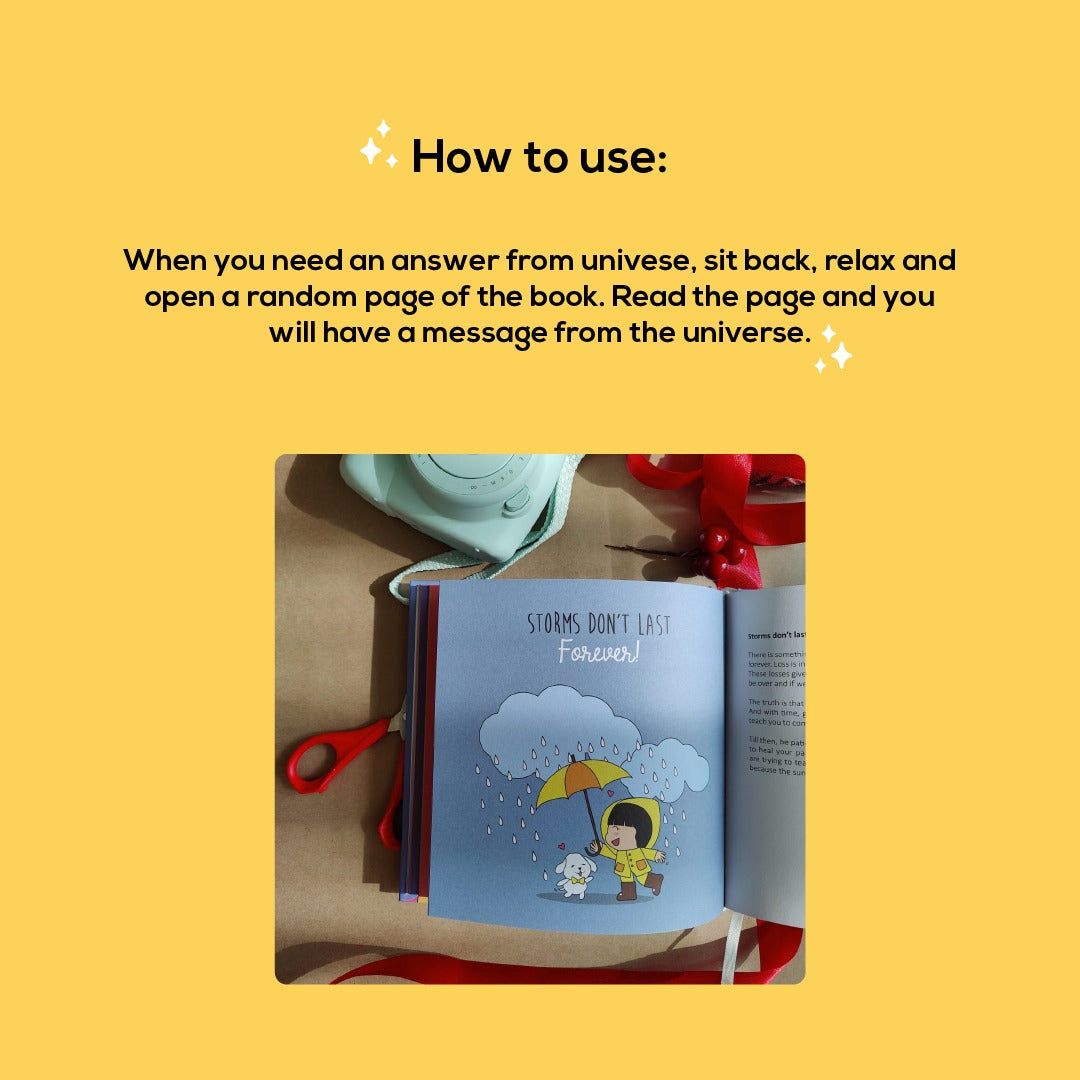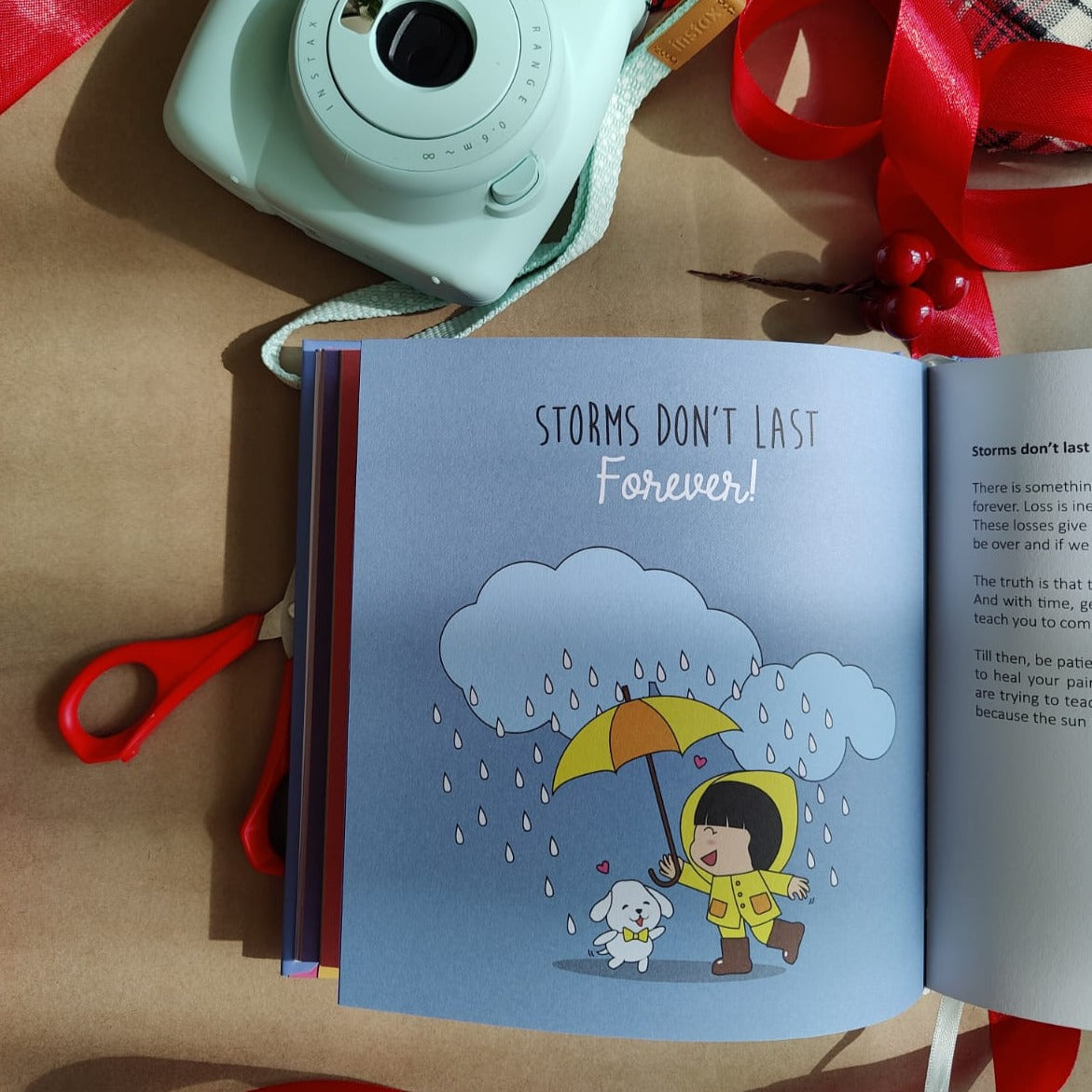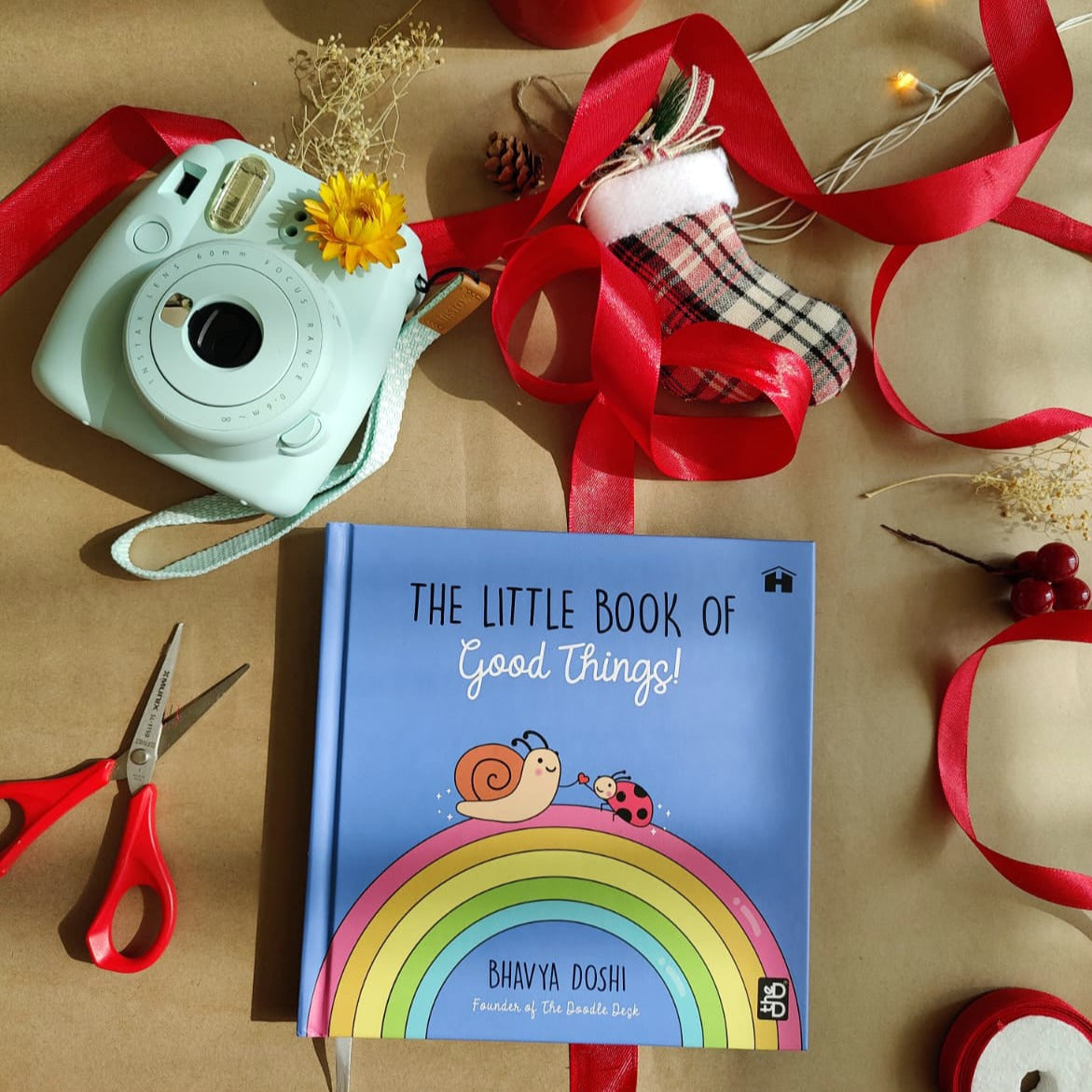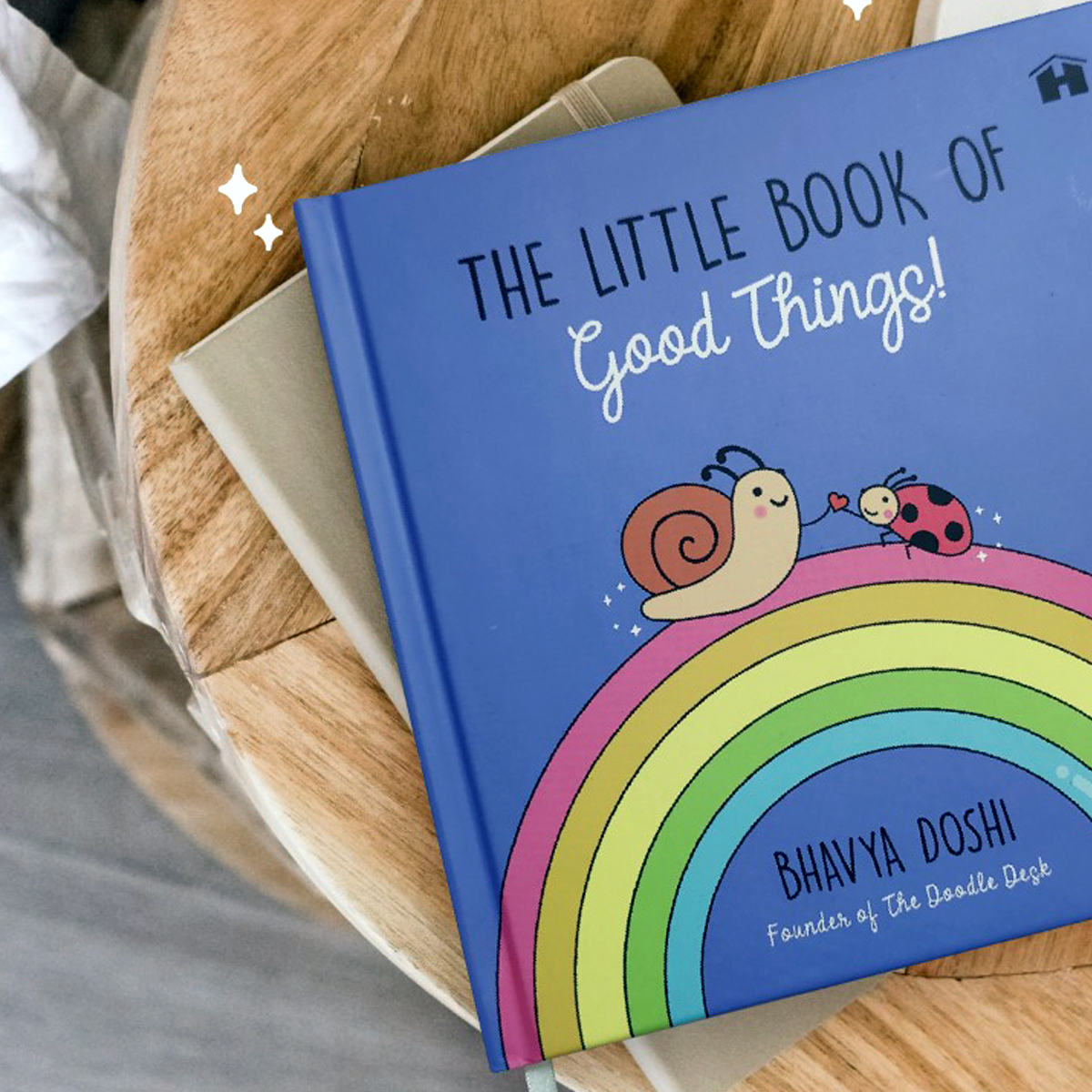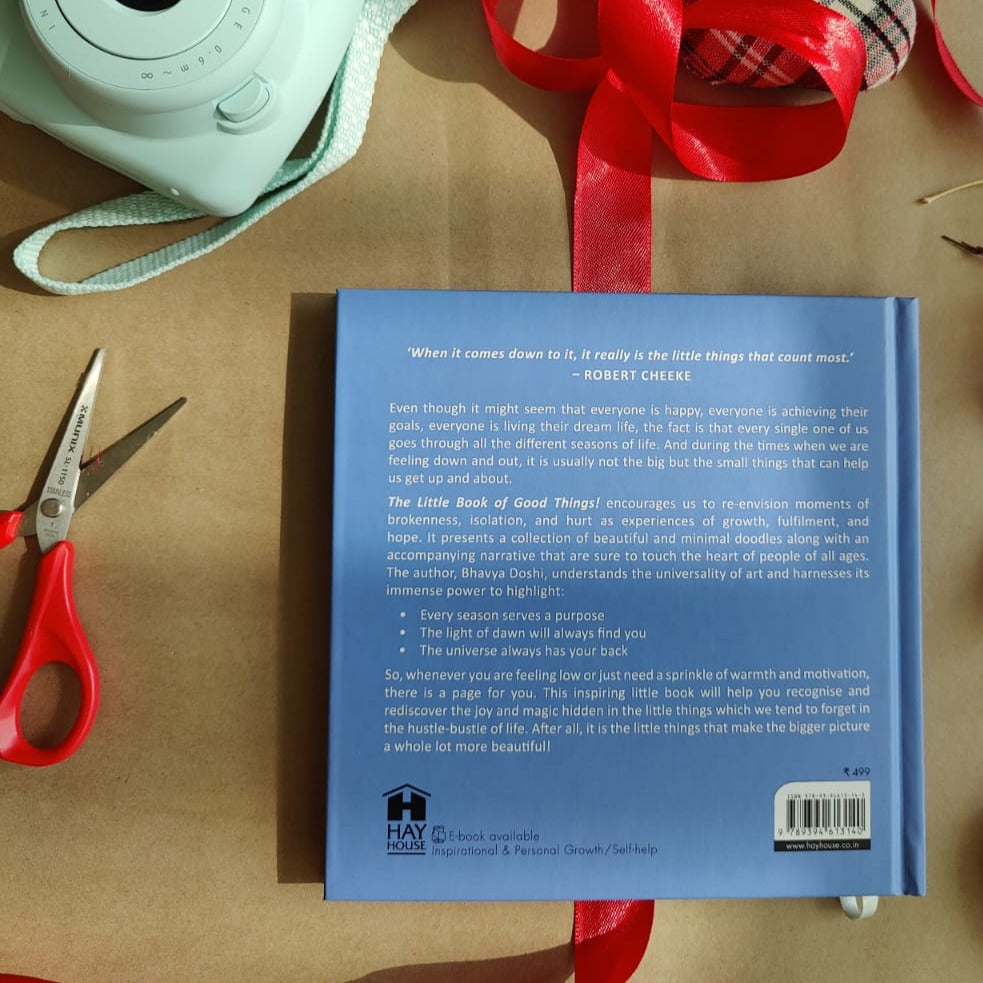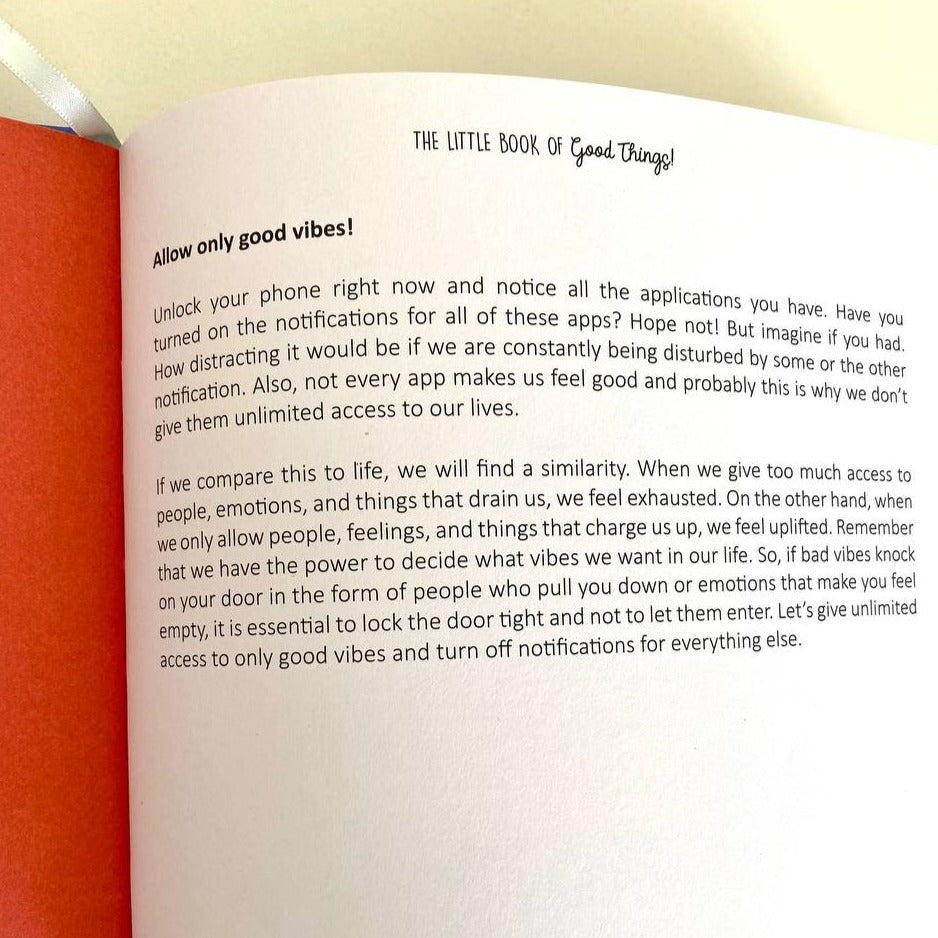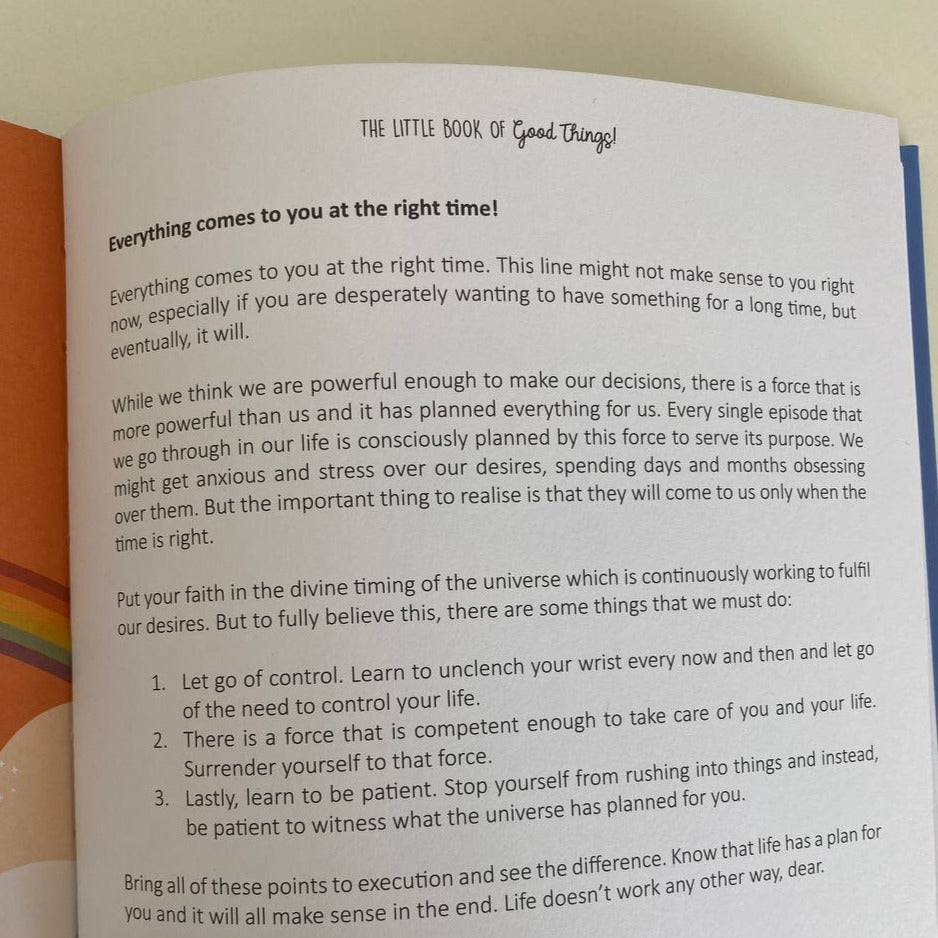 Get Little Book of Good Things
So whenever you are in need of a sign from universe, this book will have your back
The Doodle Desk
We are on a mission to brighten your day

A community of 300K+using the power of daily affirmations

Your page is beautiful filled with positive messages. I feel better whenever i go through your page. May you receive much happiness, Positivity and Peace that you are spreading around.
– Shruti

your doodles are so relatable. it make me express things which cant be done through words. thx for bringing smile on my face.

– Nishtha Jain

They are like a daily motivation for me. Sometimes, I get surprised by seeing the doodles that exaclty relate to the current circumstances in my life. Sometimes, they also help me find a solution. Thanks!
– Thanmai

This page is really motivating and gives out positive vibes. I look forward to these posts daily!
– Awantika